Mr. Thomas Kwashie Senya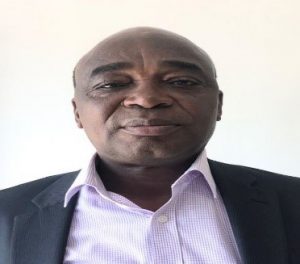 Mr. Thomas Fraser Kwashie Senya is a Chartered Accountant and holds an MBA in Finance from the University of Ghana Business School. He is a member of the Chartered Institute of Management Accountants, U.K. and also a member of the Institute of Chartered Accountants, Ghana.
His more than 30 years professional career spanned both the public service and the private sector. He held senior management positions in the Controller and Accountant General's Department, Shell Ghana Limited, Kingdom Transport Services and Fabi Timbers Limited. He is currently the General Manager responsible for Finance and Administration in Micheletti and Company Limited; a position he has held for the last ten years.
He has skills and managerial experience in both Public and Private Sector Finance and Accounting, Business Process Improvement, Procurement and Human Resources.
He served on the Board of Shell Ghana Limited as Company Secretary and later as a Director. He also served on the Governing Councils of the Institute of Professional Studies (now University of Professional Studies, Accra) and St Francis College of Education. He also served on the Board of Directors of State Housing Company Ltd and briefly as the Acting Managing Director. He has served in the Executive Committee of the Kodzi-Deta Development Union for the last forty (40) years first as a founding General Secretary and now the President since 2012.
He has since November 2018 been serving on the Board of Directors of Services Integrity Savings and Loans Ltd as a Non-Executive Director.
Mr. Thomas Senya