Mr. Lord M. Dery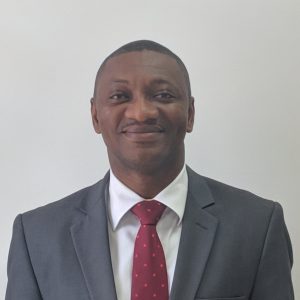 Lord M. Dery is a very experienced, dedicated and focused IT professional with a very strong technical background and vast experience in the banking industry. He is currently the Head of Information Technology (IT) Department at Services Integrity Savings and Loans Ltd. (SIS&L).
Prior to his appointment at SIS&L, Lord M. Dery worked with the National Investment Bank Ltd. for thirteen (13) years, where he held different roles in the IT Department including IT Officer, Head of Applications Unit, Deputy Head of IT Department, and Acting Head of IT Department.
He holds a Bachelor of Science Degree in Computer Science from the Kwame Nkrumah University of Science and Technology, Kumasi-Ghana; an International Executive Master of Business Administration in Banking and Finance from Paris Graduate School of Management, France; a Certified Information Systems Auditor (CISA) from Information Systems Audit and Control Association (ISACA); and an Intermediate Associateship Certificate from the Chartered Institute of Bankers, Ghana.
Lord M. Dery has a very rich experience in software development and management of IT related projects having developed several software solutions including Payroll, Human Resource, Fund Manager, Microfinance solutions etc. and implemented Core Banking Solutions (CBS) including TEMENOS T24 CBS and TEKSOL Prime 5 CBS.
Mr. Lord M Dery