Mr. Collins Appiah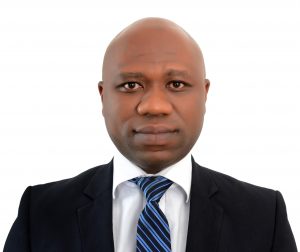 Collins is an experienced financial economist and investment banker with over 11 years in management position with demonstrated history of work in Investment Banking, Non-Bank Financial Services and Academia.
He is currently the Head of CEO's Secretariat with Services Integrity Savings and Loans Ltd (SIS&L) and one of the pioneer employees to start the operations of SIS&L. Before this position, Collins worked as a Managing Consultant to Accent Financial Services Limited and Jislah Financial Services Limited. Other positions he has held include General Manager, NDK Asset Management, Head of Research, Gold Coast Securities Ltd.
He has also consulted for organizations such as Ghana Co-operative Credit Unions Association Ghana Limited (CUA), Starwin Product Limited(SPL) a quoted company on the Ghana Stock Exchange and Legacy Financial Services and NewCase Capital Limited an Investment Banking Firm.
Collins was a member of the Governing Council Board of the Ghana Securities Industry Association (GSIA)-Ghana's Capital Market and chaired the Public Affairs Committee of the Association. He presently serves on the Board of the Ghana Armed Force Provident Fund (GAF-PF) and is a member of the Investment Sub-Committee of the Fund.
He contributes to Ghana's economic and investment discussions on CNBC Africa, Bloomberg News, Reuters News Agency, Tv3, GTV, Joy FM, Class FM, Business and Financial Times, Daily Graphic among others.
He was an adjunct lecturer at the Ghana Institute of Management and Public Administration (GIMPA) and a visiting lecturer at the University of Ghana Business School (UGBS).
He holds a Bachelor's degree in Economics from the University of Ghana, Legon and an MSc Economics and Financial Economics degree from Warwick University, United Kingdom. He is a Chevening Scholar with a post graduate Certificate in ECONOMETRICS FORECASTING from International Monetary Fund (IMF) Institute, Washington DC – USA with a distinction.
Mr. Collins Appiah