Major General William Azure Ayamdo (Rtd)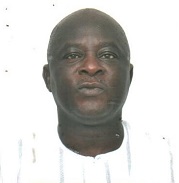 Major General Azure Ayamdo (Rtd) was enlisted into the Ghana Military Academy (GMA) in January 1980.  He underwent cadet training at the Royal Military Academy (RMA), Sandhurst and graduated in 1981 after which he was posted to the 4 Infantry Battalion (4 Bn), Kumasi.  Between 1985 and 1987 he served at the Jungle Warfare School (JWS), Achiase as an instructor before being posted to GMA where he instructed until 1989 when he moved to 64 Infantry Regiment (64 Inf Regt).  He held several appointments in 64 Inf Regt including Training Officer, Officer Commanding, Regimental Second-in-Command and ultimately the Commanding Officer.  He was Commanding Officer for United Nations Assistance Mission in Sierra Leone Ghanbatt 4 (UNAMSIL GH 4) between 2001 and 2002 after which he was posted to the Department of Defence Intelligence GHQ (DI).  While in 64 Inf Regt he also led a reinforcement company (TF OGYEFO) on OP OGYEFO in 1996, tasked to secure the evacuation of Ghanaian citizens from war torn Sierra Leone.  TF OGYEFO was withdrawn from its concentration area in Baptist Seminary, Liberia after the Ghanaians were evacuated by a Ghana Navy Ship.
He participated in other UN operations namely UNIFIL in 1985 and 1997 as a Platoon Commander (Pl Comd) and Chief Operations Officer (COO) respectively, and United Nations Good Offices Mission in Afghanistan and Pakistan (UNGOMAP) in 1989 as a military observer.  As part of his career development, he undertook several courses in Ghana and overseas.  These include Jungle Experts Course at JWS in 1981, Ranger, Airborne and Pathfinder Courses in USA 1985, Junior Command and Staff Course, in Nigeria – 1991 and Artillery Advanced in China – 1996.  Other courses he attended are Senior Command and Staff at GAFCSC – 1995.  National Security Studies in Canada – 2003, Strategic Security Studies in USA – 2005 and the Royal College of Defence Studies (RCDS) in UK in 2008.  Prior to attending RCDS he was at GHQ(DI) where he held the appointments of Director Counter and Director Operational Intelligence.
In December 2009 he was posted to GMA as the Deputy Commander, an appointment he held until 2011 before returning to GHQ(DI) as the Deputy Director General.  He was later promoted to Brigadier General and appointed the Director General Defence Intelligence in 2013.  While at GHQ(DI), he also headed the Counter Terrorism Unit under the National Security Council Secretariat (NSCS).  He was promoted to the substantive rank of Major General and appointed the Commandant, MATS Command on 1 July 2016.  By dint of hard work, he was appointed Acting Chief of the Army Staff on 9 February 2017.  He is a member of ASIS International (formerly called the American Society for Industrial Security) and a Counter Terrorism Fellow (CTF) of the National Defence University, Washington DC. Major General Azure Ayamdo (Rtd) retired from the Ghana Armed Forces (GAF) in 2020.
Major General William Azure Ayamdo (Rtd)