Elvis Agyare-Boakye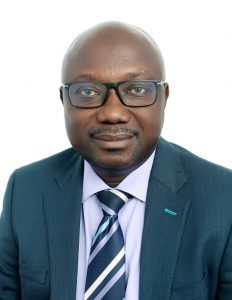 Elvis Agyare-Boakye, the Head, Risk and Compliance of Services Integrity Savings & Loans Limited has 20 years' experience in Enterprise Risk Management, Strategy Development & Implementation, and Research and Business Monitoring. Prior to his current position, Elvis was the Chief Risk Officer and Manager, Strategic Planning & Research at Republic Bank (Ghana) PLC where he worked for eleven years. In the past, he also performed the role of Projects Manager and Projects Assistant at Private Enterprise Federation (PEF).
Elvis holds an MA Economic Policy Management from the University of Ghana and BA Economics from the same university. He is a Student Member, Chartered Financial Analyst, CFA, Program (Passed Level I) and Student Member, Financial Risk Manager, FRM.
Elvis has International Mergers & Acquisition Certification, Singapore Cohort, 2017, from the Institute for Mergers, Acquisition & Alliances (IMAA).
Elvis Agyare-Boakye