Edem Yankson, Esq.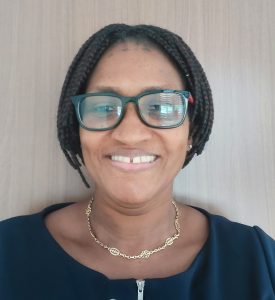 Edem Yankson, Esq. is the Head of Human Resources and Administration. She has several years work experience and success in the areas of Strategic Human Resource Management and Corporate Governance.  She is a qualified lawyer and a member of the Ghana Bar Association.
Her work experience spans from the telecommunication industry through the financial services industry and other conglomerate of businesses. In her previous roles, Edem managed a Change Management Project that impacted positively on employee engagement and also resulted in creating a performance driven culture at the workplace.
She served as the Group Head, Human Resources and Admin and Company Secretary for UT Holdings Limited.
Edem holds a Professional Certificate in Law from the Ghana School of Law, LLB from GIMPA Law School, MBA Human Resource Management from University of Ghana and BA Management & Psychology from University of Ghana, Accra.
She is an Associate of the Chartered Governance Institute (UK) and has an SPHRi certification from the Human Resource Certification Institute (USA).
Edem Yankson Esq