Brigadier General Anthony K. Adokpa (Rtd)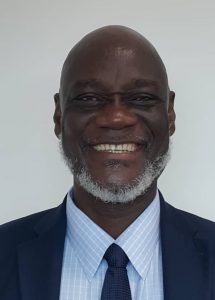 Brigadier General Anthony Komla Adokpa (Rtd) is the Technical Co-ordinator of Services Integrity Savings and Loans Ltd. Brigadier General Adopka (Rtd) is a well-trained military officer with very rich experience in security and intelligence related matters. Since his graduation from the Ghana Military Academy, he has attended all relevant military courses in Ghana and did his Senior Staff Course at the Nigerian Military Command and Staff College in Jaji, Nigeria.
He is also a graduate of the United States Army Infantry School, Fort Benning, Georgia. During his service, he held various appointments in units including 6 Battalion and 3 Battalion of Infantry, Military Police, Military Academy, Army Combat Training School, Staff College, Army Headquarters and General Headquarters.
Brigadier General Adokpa (Rtd) obtained his Bachelor of Law Degree (LLB Hons.) from the University of Ghana, Legon and graduated from the Ghana Law School as a Barrister at Law. He is a member of the Ghana Bar Association and the Institute of Directors, Ghana and a Managing Partner of Kin Hussein & Associates Law firm. He also has a certificate and diploma in Corporate Governance from the Ghana Institute of Directors.
Before retiring from the Ghana Armed Forces in 2017, Brigadier General Adokpa (Rtd) was the Administrator of the Ghana Armed Forces Provident Fund, Director Resettlement and the Director General of the Defense Industries Department (DID).
He has very rich experience in International Peacekeeping Operations having served with the UN Forces in the Lebanon, Former Republic of Yugoslavia, Liberia and the Democratic Republic of the Congo.
Brigadier General Anthony K. Adokpa (Rtd)